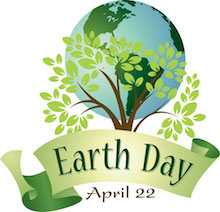 Fairfield Public Schools
SAVED 178 TREES THIS YEAR
By sending flyers digitally

Fairfield Public Schools
Inspiring students to acquire the knowledge and skills
To Become
life-long learners
responsible citizens

Fall 2016 Semester
Starts the Week of September 26th
Registration Begins August 7th
Please register early. Classes fill up fast!

Fairfield is a charming, thriving town featuring five miles of
shoreline on the Long Island Sound. Fairfield has more than 59,000
residents but maintains a small-town feeling--diverse neighborhoods
with their own character and flair, top-notch neighborhood-based
schools, and many active civic associations.
- Town of Fairfield
The mission of the Fairfield Public Schools, in partnership with families and community, is to ensure that every student acquires the knowledge and skills needed to be a lifelong learner, responsible citizen, and successful participant in an ever changing global society through a comprehensive educational program.
Information on the Infinite Campus portal and app regarding schedules and homeroom assignments for the 2016-2017 school year, for both returning and new students, will be published approximately one week before the first day of school. The first day of school is Thursday, September 1.
Fairfield Public Schools' Summer Reading 2016
The primary goal of the Summer Reading program is to encourage your development as a life-long reader and thinker. While we know that you will read many, many books this summer, we ask that one of the books that you choose come from the list of titles below.
When you return to school in the fall, you will participate in an activity that will allow you to share one of the books that you read with your peers. Your teacher will share the details with you in the first few days of school.
Encouraging Fairfield students to read is one of the many ways we are preparing you for academic excellence.
Have a great summer and happy reading!
High School Graduation
Looking for graduation information?