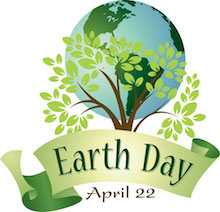 Fairfield Public Schools
SAVED 178 TREES THIS YEAR
By sending flyers digitally

Fairfield Public Schools
Inspiring students to acquire the knowledge and skills
To Become
life-long learners
responsible citizens

Winter/Spring 2016 Semester
Starts the Week of February 1st
Online Registration Starts December 27
Please register early. Classes fill up fast!

Fairfield is a charming, thriving town featuring five miles of
shoreline on the Long Island Sound. Fairfield has more than 59,000
residents but maintains a small-town feeling--diverse neighborhoods
with their own character and flair, top-notch neighborhood-based
schools, and many active civic associations.
- Town of Fairfield
The mission of the Fairfield Public Schools, in partnership with families and community, is to ensure that every student acquires the knowledge and skills needed to be a lifelong learner, responsible citizen, and successful participant in an ever changing global society through a comprehensive educational program.
As of Saturday, May 28, 2016, the last day of school is Friday, June 17, 2016.
SBAC Schedules
Middle Schools
March 10 - CMT Science
March 16 - May 26 - SBAC
See the school website for specific information by grade.
Elementary Schools
Grade 5 Science CMT will be Tuesday, March 22
Smarter Balance Dates:
Grade 3
March 28 – April 8
Grade 4
April 18 - April 29
Grade 5
May 2 – May 13