Interim Superintendent Dr. Stephen Tracy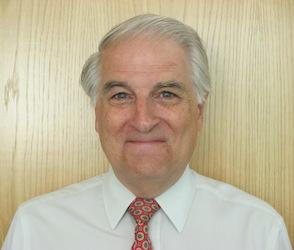 501 Kings Highway East
Fairfield, CT 06825
P. (203) 255-8371
E. [email protected]

@FairfieldSuper (follow the Superintendent on Twitter)
Dr. Tracy is a lifelong public school educator. He began his career as a Social Studies teacher and most recently served as Superintendent of Schools for the Connecticut Department of Children and Families. He has also served as Superintendent of Schools in Derby and New Milford, as a Senior Vice President with Edison Schools, and as Assistant to the Commissioner at the Connecticut State Department of Education. Dr. Tracy earned his Doctorate in Education from the Harvard Graduate School of Education, his Master of Arts in Teaching at the Teachers College of Columbia University and his Bachelor of Arts in Public and International Affairs at Princeton University.
Dr. Tracy also serves as a Director of Ability Beyond, a non‐profit organization that provides residential services and employment support for disabled individuals in Connecticut and New York. He is also a board member for Healing the Children Northeast, a non‐profit organization that provides medical treatment to children in various foreign countries. He and his wife, Mary, manage a small dairy farm in Goshen, Connecticut, where they have resided since 2004. They have three adult sons.
Dr. Tracy is looking forward to working in partnership with Fairfield Public Schools' students, staff, parents and the community during the district's transition to new leadership.
@FairfieldSuper Tweets