Look for the Good Project
Our Town Meeting we kicked off a very special project called "Look For The Good."  This 2 week gratitude campaign:
focuses on early prevention of bullying with elementary students by giving them the tools to build positive thoughts and actions in themselves and their communities.  

Involves a team of 5th grade student leaders who are organizing and leading the program. 

Reminds students to write down what they are grateful for each day.

Collects post-its will be collected on a "Gratitude Wall" in our front hallway.

 

Includes a raffle each day and "kindness cards" that will make their way around the building. You can find much more information at lookforthegoodproject.org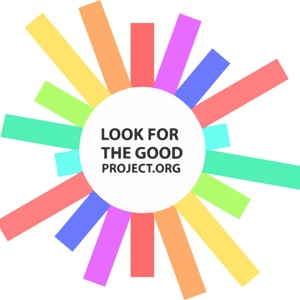 We will be posting updates on our "Look For The Good" activity page at http://fairfieldschools.org/schools/sherm/activity/look-good-project/
Mrs. Roxbee is Tweeting!
Be sure to follow her on Twitter:
@shermanerox
Google Expeditions Came in 2016! 
Click on the picture link below to read more about it!
UPDATED Sound Tigers reading incentive form
Parent-Questionnaire-for-Gifted-FAIRFIELD
Thanks to the PTA for all you have done this year to support Sherman!
SBA Assessment Presentation
Stop, Kiss and Go
Procedures:  Stop Kiss and Go Procedures
Using Typing Pal at home
Code:
Sherman students participated in The Hour of Code during LLT Time and may ask parents how to access these code activities.
 Links to code sites can be found in the Virtual Library of the Roger Sherman School Web site http://fairfieldschools.org/schools/sherm/. Within the Virtual Library, click on Keyboarding and Technology (right panel), and then Technology. 
There have been several cases submitted in the last few weeks regarding the refresh of the mobile app used by student and parents in Infinite Campus. The following came from a mobile app upate from the Campus forum recently that explains how the refresh works ( Please login to the knowledge base to use the link below- as a reminder, if you are not logged into campus, you will need to login to the knowledge base with your usual network username and password in order to view this link):
https://community.infinitecampus.com…RefreshingData
A manual refresh of data can be done by selecting the refresh button in the upper left corner of the screen (Android) or bottom left corner in the menu (iOS) while connected to a network.
o For iOS users, updates occur automatically every 15 minutes when you are logged into the app. If you close the app or are not logged into the app, there is no refresh that occurs and notifications are not sent.
o For Android users, a manual refresh is required, or log out of the app and log back in.
Volunteers are still needed in the Library Learning Commons to assist students and staff with book selection and circulation, and miscellaneous tasks. Contact Arlene Wall at (203) 255-8478 to schedule day(s) and times.
District Head Lice Protocol Head Lice Letter