Superintendent
Dr. David G. Title
501 Kings Highway East
Fairfield, CT 06825
203-255-8371
[email protected]
About Dr. David G. Title
The Superintendent can be followed on Twitter: @FairfieldSuper
David Title has served as Superintendent of Schools in Fairfield, CT since July 1, 2010. Prior to coming to Fairfield, Dr. Title served as Superintendent of Schools in Bloomfield from 2002 to 2010. In 2010, he was named Connecticut's Superintendent of the Year. The Connecticut Association for Supervision and Curriculum Development named him Educational Leader of the Year in 2002. From 2011-2013, he served as Chairman of the Governor's Early Childhood Cabinet, charged with developing plans to implement high quality early childhood education and care for all of Connecticut's children.
Prior to Bloomfield, he served as Assistant Superintendent of Schools in Waterford from 1990 to 2002. Dr. Title served as the Assistant Principal at Somers High School and a history teacher at East Granby High School and Longmeadow, MA High School.
A native of West Hartford, Dr. Title earned his Doctorate in Educational Administration from Harvard University and a Master's Degree from the University of Massachusetts. He received a Bachelor's Degree from Dartmouth College, where he majored in History. He was a high school basketball official in Connecticut for 23 years.
He lives in Fairfield with his family.
@FairfieldSuper Twitter
Tweets by @FairfieldSuper
2013-2014 Communications
2012-2013 Communications
Security Measures
Osborn Hill Updates
Message/Celebrations
Classroom Visits
Together with colleagues, Dr. Title accepts the ALS ice bucket challenge.
Recent Media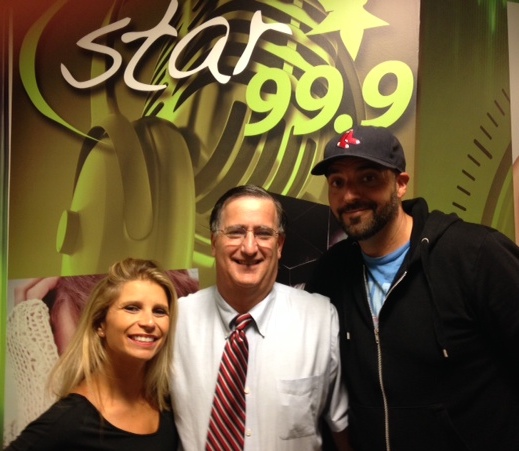 Dr. Title appears on STAR 99.9 radio show to answer back-to-school questions