Interim Superintendent Dr. Stephen Tracy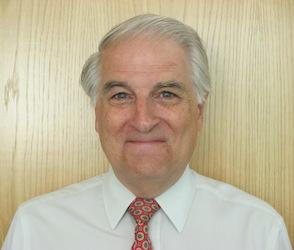 501 Kings Highway East
Fairfield, CT 06825
P. (203) 255-8371
E. [email protected]
Dr. Stephen Tracy is serving as Fairfield's Interim Superintendent while the Board of Education conducts a search for the district's next leader. Dr. Tracy has been a top administrator in several Connecticut school districts over the past thirty years. He was Fairfield's Interim Superintendent for several months in 2016.
Dr. Tracy served as the Superintendent of Schools in New Milford from 1985 to 1993. He organized and managed charter and magnet schools in several states as senior vice president for Edison Schools from 1993 to 2007. He was the Superintendent in the City of Derby from 2008 to 2012 and for the Department of Children and Families from 2012 to 2015, where he was responsible for the education of children in foster and residential care throughout the state.
Dr. Tracy has a particular interest in Choice Theory, a psychological model developed by the late William Glasser. He enjoys working with educators, parents and young people in the application of the theory to the promotion of student engagement and academic success.
A graduate of Princeton University, with a bachelor's degree in Public and International Affairs, Dr. Tracy also holds a master's degree in Teaching from Columbia University, and an Ed.D. in Educational Leadership from Harvard University. He is a member of the boards of directors of Ability Beyond, Healing the Children Northeast, and the Danbury Prospect Charter School. He and his wife, Mary, have three grown sons. They reside in Goshen, Connecticut.